My Unconditional Guarantee
Each cross I make is considered by others and myself a work of art. It takes many hours to produce one cross. If I am not satisfied with the finished cross it does not leave my shop. 
This is my unconditional guarantee to you.
To make a Purchase:
1st: Contact me by email or phone.
2nd: Pay using PayPal (click checkout as guest if you don't have an account)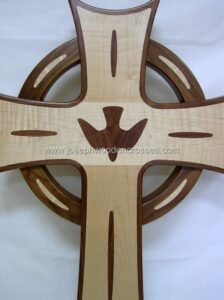 To send us a message, please complete the form below.  Your email address is not required, but if you would like a reply we will need a way to contact you.